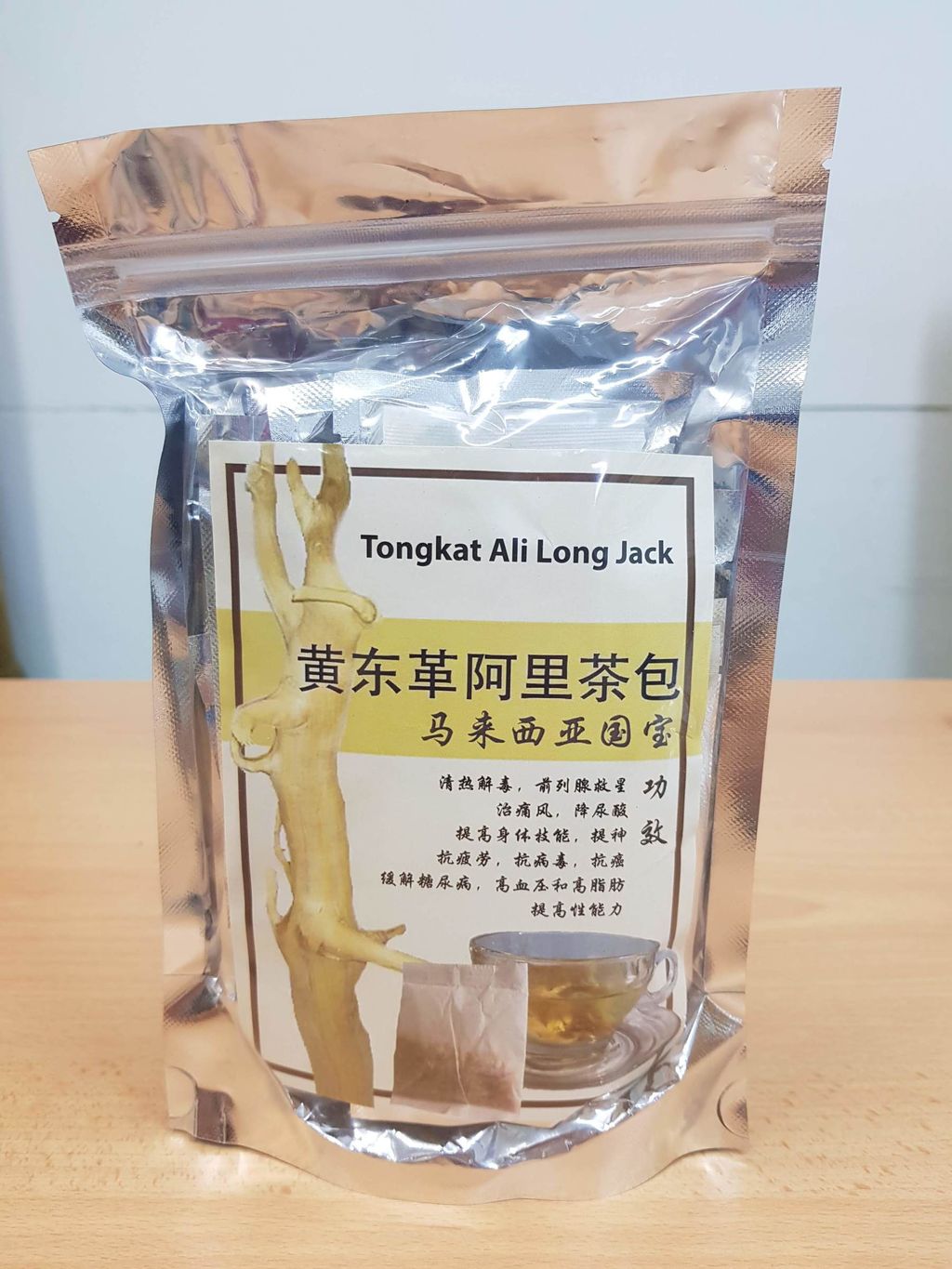 黄东革阿里茶包 / Yellow Tongkat Ali Tea Bag

Tongkat Ali Malaysia has been proven very good for our body. Tongkat Ali is rich with nutrient. We processed Tongkat Ali following proper foods standard and pack into tea bag. The purpose of making it into tea bag is more appropriate than usual Tongkat Ali slices where nutrients cannot be extract completely.
Product Name: Yellow Tongkat Ali Tea Bag
Product Weight: 60g (20 tea bags * 3g)
Brew with 150ml hot water.
Benefits of Yellow Tongkat Ali:
Lowers blood pressure

Treatment of Diabetes

Anti-cancer

Increase men power

Treatment of Prostatitis

Anti-fatigue

Strengthen Kidney
The taste of Yellow Tongkat Ali is bitter, very suitable for the Diabetic patients.
---
东革阿里是马来西亚国宝,被证实拥有非常多对人体有营养的养分。我们把东革阿里细心处理后做成了茶包的形式,让东革阿里更容易泡出味道且让其中的养分更容易释出。
产品名称:黄东革阿里茶包
产品规格:20包 * 3克
饮用方法:一袋茶包泡150毫升热水
黄东革阿里味道偏苦,适合糖尿病患者!
东革阿里的功效:

加强肾功能

增加睾丸素(男性保持健康和精力充沛的要素)

抗癌

治前列腺炎

增加性能力

抗疲劳

降血压

降血糖

改善痛风和风湿

排毒
我们推荐黄东革阿里茶包给有高血压、高血糖、高脂肪和糖尿病患者,因为黄东革阿里的苦味可以有效的减低三高和糖尿病指数。坚持喝半年黄东革阿里茶,让您再拥抱健康的生活!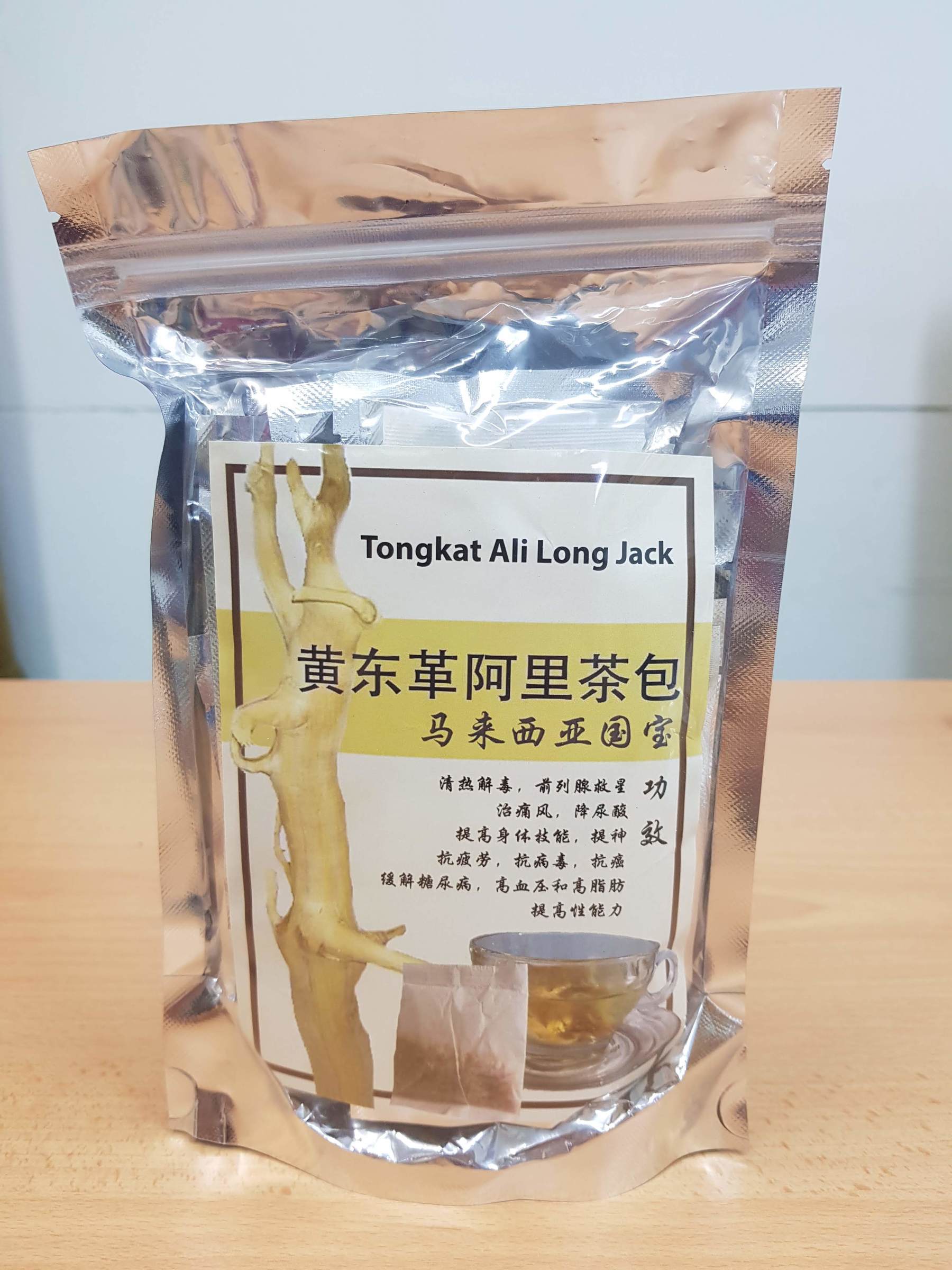 Customer comments
| Author/Date | Rating | Comment |
| --- | --- | --- |