神奇的卡琪花蒂玛茶包 / Magical Kacip Fatimah Tea

神奇的卡琪花蒂玛(Kacip Fatimah)能使女人更健康及变美!它是马来西亚国宝级的女人保健品,绝无副作用!!
卡琪花蒂玛(Kacip Fatimah),是一种在马来西亚的热带雨林常见的马来草药。它生长在马来西亚海拔350米高的无污染热带雨林中。它生长在东革阿里(Tongkat Ali)旁,它们像情侣般如影随行。
卡琪花蒂玛因富含植物性雌激素,它能调节和平衡体内荷尔蒙。长期喝卡琪花蒂玛能解决女性的月经不顺、经痛、白带等女性问题。因此常喝卡琪花蒂玛的女性都非常美丽动人且身材苗条,40来岁的女性往往看起来只有25岁左右。
产品名称:卡琪花蒂玛(Kacip Fatimah)
产品规格:20包 * 3克
饮用方法:一袋茶包泡150毫升热水
卡琪花蒂玛的神奇效果:
平衡体内荷尔蒙,改善内分泌失调问题

暖宫、缓解痛经

改善面部肌肤,祛痘,祛斑等

让女性身体更加紧实,丰满胸部,达到S曲线

治疗性冷淡,提升性欲,协调夫妻生活

产后帮助子宫与肌肉收缩

舒缓更年期症状 ,改善不良情绪

增加身体活力

帮助排毒瘦身
---
The magical Kacip Fatimah can make women healthier and more beautiful! It is a Malaysian national treasure-grade women's health product, no side effects!

Kacip Fatimah is a Malay herb commonly found in the tropical rainforests of Malaysia. It grows in a pollution-free tropical rainforest at 350 meters above sea level in Malaysia. It grows next to Tongkat Ali, like a couple.

Kacip Fatimah is rich in phytoestrogens, which can regulate and balance hormones in the body. Long-termly drink Kacip Fatimah can solve women's problems such as irregular menstruation, menstrual pain and leucorrhea. Therefore, women who often drink Kacip Fatimah are very beautiful and slim, and women in their 40s often look only about 25 years old.
Product Name: Kacip Fatimah Tea
Product Weight: 60g (20 tea bags * 3g)
Brew with 150ml hot water.

The magical effect of Kacip Fatimah:
Balance hormones in the body and improve endocrine disorders

Warm uterus, relieve dysmenorrhea

Improve facial skin, remove acne, freckles, etc.

Make the female body firmer, plump breasts, and reach the S curve body

Enhance sexual desire, and coordinate the lives of couples

Helps the uterus and muscles pull back after childbirth

Relieve menopausal symptoms and reduce bad emotions

Increase physical vitality

Help detox and slimming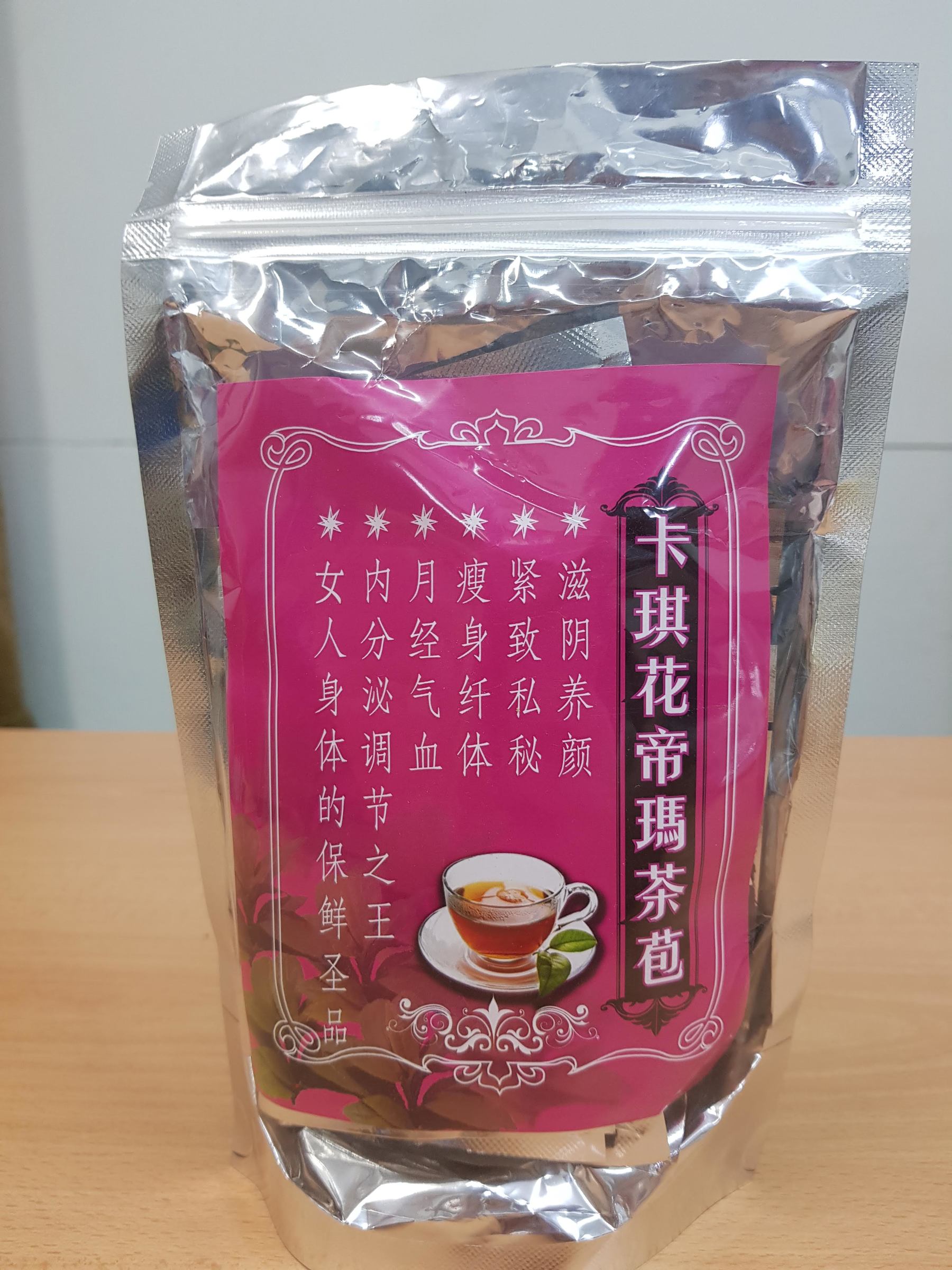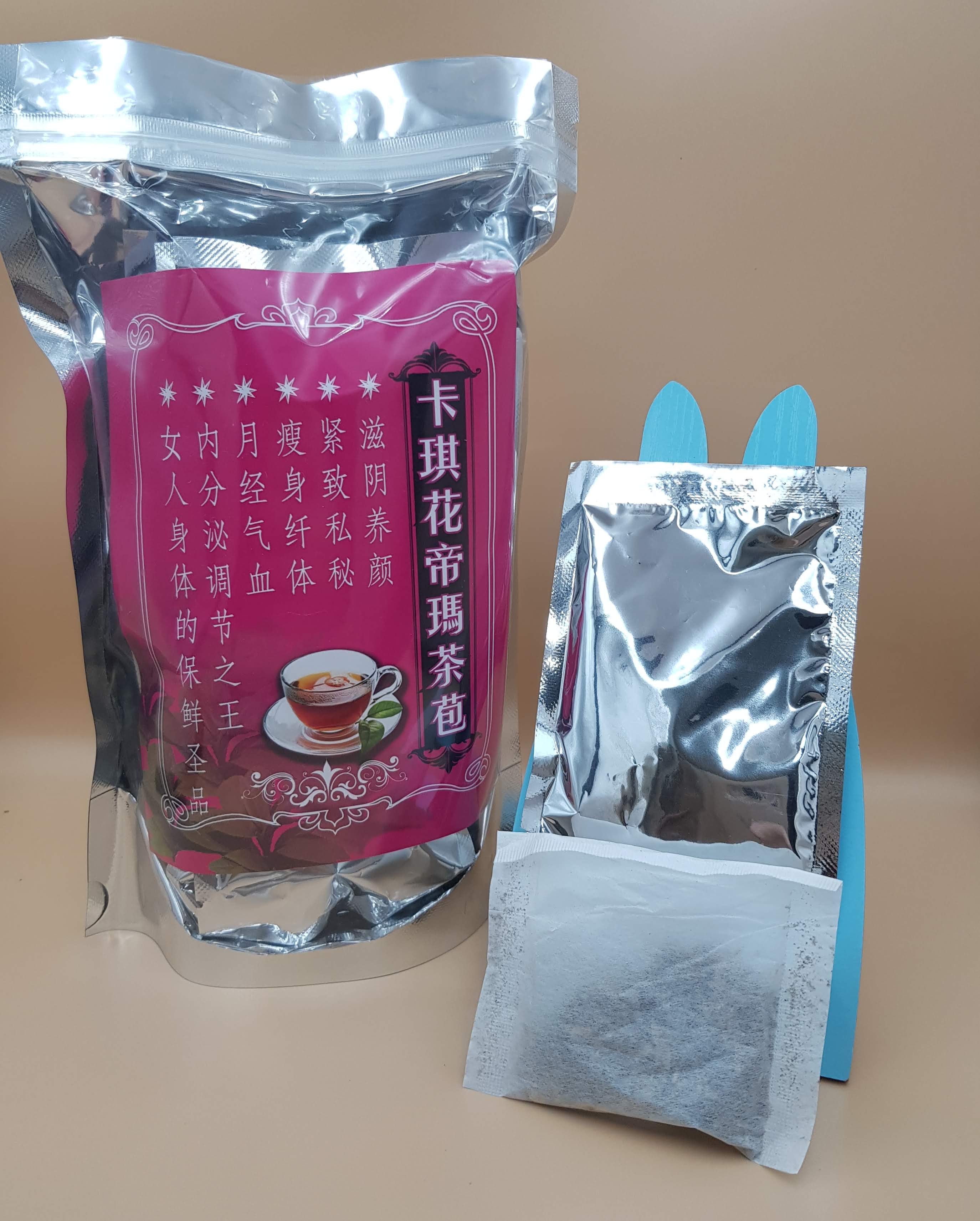 Customer comments
| Author/Date | Rating | Comment |
| --- | --- | --- |